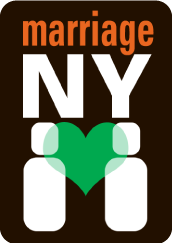 A few weekends ago, I had the pleasure (and admittedly, stress – it was a last minute project) of designing this newsletter for the Central New York Chapter of the NYCLU.
As mentioned in the newsletter, MarriageNY.com is a really great resource for those who want to make an impact on New York's senators and help to get the Marriage Fairness Bill passed.
There are only 3 days in the legislature session left – if you haven't already, please call or write to your senator now and tell them that you believe in marriage equality. You can also show your support for the Marriage Fairness Bill on Twitter and Facebook.