Don't feel like shelling out a mere $2 to score a totally cute, funny and informative comic on eco-friendly solutions for that time of the month? Then win one for free!!!
All you have to do is:
Comment on this blog post with a one-word reason for why you're interested in, considering switching to, or are already a user of reusable menstrual products
Include your age* in your comment
Include your email**
You have until Saturday, January 23rd to leave your comment on this post. I will then randomly select five valid entries ("valid" in that they include all three of the things mentioned above), contact the winners by email for their shipping addresses, and have a copy of the comic Greenblooded: An Introduction to Eco-Friendly Feminine Hygiene by Cathy Leamy sent to you! (If you win!)
On Sunday, January 24th I'll post the top ten reasons given by age range, so we can see why women of all ages support reusable options during their periods.
To learn more about Greenblooded, see my review on the comic in last week's post!
See an example of a valid entry after the jump.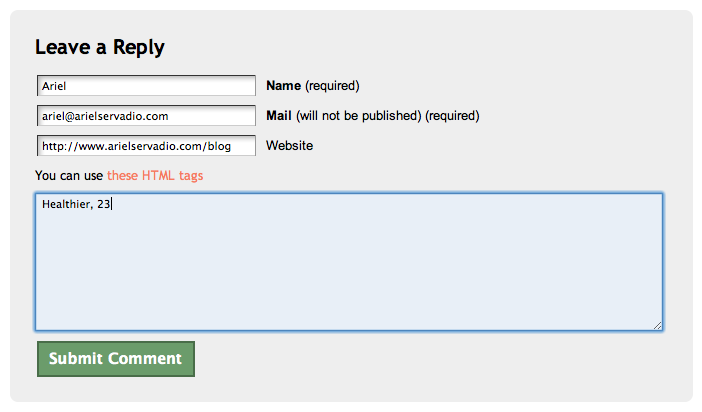 * If you are uncomfortable providing your age, feel free to remain anonymous and not post your name. Your name is not required to enter this contest, although the field is to submit a comment, so simply enter "Anonymous" or "N/A" if you choose not to provide your name.
** Your email address will not be visible to anyone but me, will never be shared, and will only be used to contact you for your shipping address in the event that you win.
Contest ends 01/23/10 at 11:59 PM. is over! Winners will be selected 01/24/10.