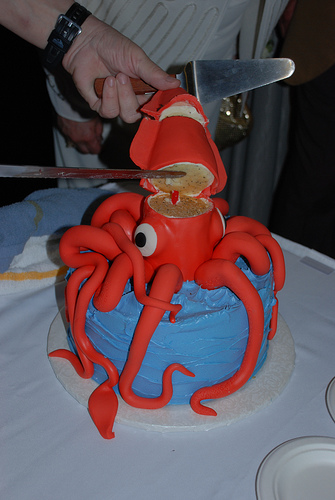 Damn, I wish I had seen this cake before my Earthday-birthday last month, so I could have demanded it from my aspiring cake artist sister! I love that it's fondant covered and very giant-squid-colored (aka red?). Now you've got a year head start, Kel!
And as a side note, I am totally overwhelmed by the amazing response to the Lunapads Contest Giveaway! I am so glad that I'm able to offer a little something to everyone who entered, because all of the comments are so great, you ALL deserve a prize.
You've got until the end of the month, so keep 'em coming – and tell all your mothers, sisters, daughters and girlfriends to come on over and enter too! Share the Lunapad love!